Enterprise-Class Video Surveillance Systems
An "Enterprise-Class" Video Surveillance System protects your business against the unforeseen and the unexpected, giving you a visual record that can help mitigate liability or provide evidence in the event of an accident or unlawful activity. A-TEC, Inc. is here to make sure your business is covered with the forensic values required for the areas of concern presented.
We work with facilities throughout Eastern Washington and North Idaho on the design and delivery of turnkey commercial High-Definition Video Platforms. A-TEC relies on state-of-the-art products and certified personnel to fully integrate and train the systems we provide. Our Video Solutions provide clear views of everything you need to see for that "Peace of Mind".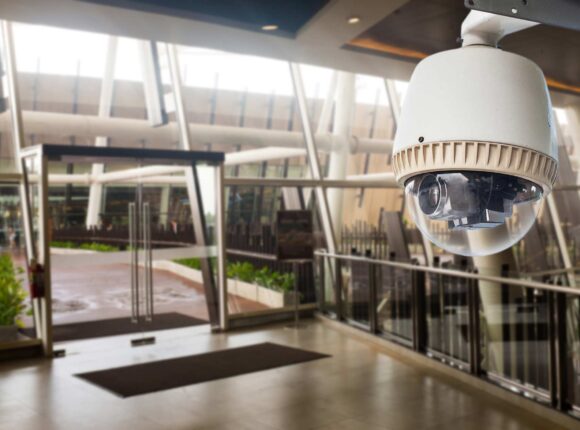 OpenEye Surveillance Solutions
OpenEye is a leading provider of cloud-managed solutions for video security, business intelligence and loss prevention. OpenEye Web Services streamline operations and reduce the burden on IT, making it easier to manage and maintain video deployments and integrations of all sizes.
Platform.

Achieve a greater return on your investment in commercial security services with an online video management platform that increases business intelligence, improves operational efficiency and drives value across your entire organization.

Connectivity.

Cloud-managed video streamlines daily operations, improves cybersecurity and creates more accurate, actionable business intelligence. The power of the cloud offers robust intelligence to small, medium and large businesses at minimal cost, with minimal complexity.

Cybersecurity.

OpenEye Web Services give you the tools and features you need to deploy a best-in-class, cloud-managed video surveillance solution without compromising the security of your network, customers, employees or processes. 

Products.

OpenEye recorders work seamlessly with OpenEye Web Services, to offer completely remote operation and administration. Install OpenEye IP Cameras with seamless integration and pair them with OpenEye recorders and OpenEye Web Services.
Other Equipment Providers
In addition to OpenEye surveillance solutions, A-TEC also proudly supports these other industry leaders:
Tyco ExacqVision Servers and Licensing 

Tyco American Dynamics Camera Line

Axis cameras
Hanwha Techwin Camera Line 
Commercial Security Camera Installation
Does your business have a surveillance system that's reliable, configurable and easily manageable? If it's time to upgrade, contact A-TEC, Inc . We'll introduce you to state-of-the-art technologies that give you the peace of mind you deserve from a closed-circuit system that's always reliable, always watching.