Commercial Access Control Systems in Spokane, WA
Looking for reliable access control systems in Spokane, WA and Coeur d'Alene, Idaho? Look no further than A-TEC, Inc. We proudly serve Eastern Washington and North Idaho, offering commercial Access Control Entry Systems and Employee ID cards for Credential Authorized Access.
What sets us apart? We believe in providing exceptional security solutions without burdening our clients with monthly service fees or long-term contracts. Our mission is simple: to deliver robust and highly intuitive access control systems that offer "Peace of Mind" for your facility's Ingress and Egress security.
Let us design and install a system tailored to your needs, using best-in-class products from renowned leaders in the access control industry. Experience the freedom of reliable security, without the hassle of additional fees or commitments. Trust A-TEC, Inc. for access control systems that prioritize your security and convenience.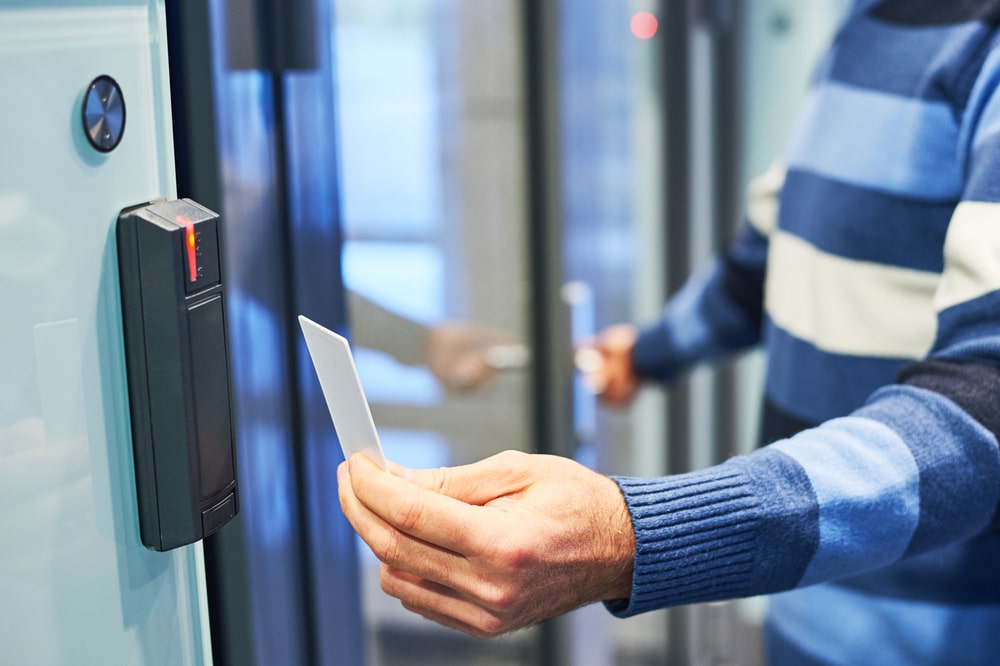 Identiv Hardware and Software
Identiv is a premier manufacturer of intelligent, integrated access control hardware—backed by an industry-best software platform that manages access control and security operations in thousands of Government, Industrial, and Commercial facilities. From single, secure rooms to multibuilding, multi-location campuses, businesses can monitor users as they move around a facility, prevent unwanted access, maintain compliance and create a robust audit trail.
Hirsch Velocity Software
Hirsch Physical Access Readers
Hirsch ScramblePad Reader Family
uTrust TS Reader Family
ASSA ABLOY
As the world's leading provider of electric strikes, electronic locking systems and access control power supplies, ASSA ABLOY offers innovative, high-quality solutions for a variety of applications. We bring our customers the best of both HES and Securitron product lines from ASSA ABLOY to ensure every access point is well-protected and properly secured with exceptional control and capability in mind.
HID Global
Choice matters when it comes to credentialing technology. We proudly represent HID Global and bring our customers the industry's widest selection of open, secure credentials. HID Global helps bridge the gap between physical access and digital identity in a way that's seamless and highly intuitive, so your company can control who has access to what at all times, and exercise robust controls of when, how, where and by whom your facilities and assets are accessible. There's no better name in commercial access control systems.
We Will Design the Ideal Access Control System
A-TEC, Inc. takes pride in providing our commercial, industrial, educational, state and local government customers with the very best in turnkey access control systems. Contact us today to consult with us and let us better-understand your needs. We'll design and install a system that exceeds your highest standards for security and accessibility.
Contact A-TEC today to schedule a free consultation.